My Deadly Sins
Halloween was a blast, great to have the week off with my boys, but its time to say goodbye to October and Hello to November. I loved my week off and we got through a lot of the things on the list from Midterm Mayhem. Here are a few pics of the week off.......
But now it's back to reality and a wet and miserable afternoon with a small, sick man leads you to find refuge online, living vicariously through the fabulous and fantastic lives of your 'friends' on Facebook, Instagram and Twitter. Don't get me wrong, since the boys were born and I was gifted an iPhone I have spent far too much time trolling my social media. It was my saviour on long night feeds and my companion on long boring days of maternity leave. It's only recently since my husband got a new phone and has better access to the internet on it, that I realised just how much time I spend online. It got me thinking and made me question myself a little. And I've decided that social media has positives and negatives and its all about finding the happy medium.
So what are they.........
The Social Media Deadly Sins
Jealousy and Envy (The Green Eyed Monster)
I hold up my hand and admit it, I am jealous and envious of a lot of the lives and wardrobes of my friends online. I look at their pictures, their perfect bodies, partners, children, clothes and see them off visiting beautiful exotic places or even just off on a weekend break and I am envious and jealous.
I see only a small section of their lives that they share online, I don't know what goes on behind the pictures, but I want it. I want to be off having a lazy glass of champers in a Spa, being waited on hand and foot. I want to have a more exciting life, or a least what seems like one, and I question what I have in that moment looking at their pictures.
Self Loathing
I critise myself, question my ability, tear myself apart when I see how wonderful other mothers look and how together they appear. I constantly obsess about my weight and how I should be eating better and training more (actually how I should be training full stop) when I see how healthy and fit my friends look. I see their wonderfully put together wardrobes, their perfect hair and makeup and I question where I went wrong or where I would find the time. I look at the fabulous houses and the exciting breaks away and I wonder where I would find the money, let alone the time to do these things and when I'm done, I look some more at the wonderful lives of those around me, filter or no filter.
Judging
In my efforts to make myself feel better about how unexciting and dull my life is, I find myself very often judging people and what they put up. I judge their choice of words, their photos and sometimes even their choice of Youtube clips etc. I judge the statements they choose to publish and laugh at grammar mistakes (sorry, occupational habit). I am sure they are judging me too, at least I hope they are, I won't feel so bad then. But I do this to make myself feel better, and in the end I just feel worse, who am I to judge?
Avoidance
Avoidance of all things other than what is on the screen in front of you, that being the washing, the wash up, the hoovering or the husband that wants a chat after a hard day at work. Again I hold up my hand and say 'Guilty as charged'. Breakfast is spent checking my emails, Facebook and twitter, rather than chatting with the kids. I'm a disgrace, but as they say admitting it is the first step to recovery.
There are other negative things too about social media that I hope I can say I am not part of. I see the bullying and intimidation that goes on. I see how people slate people and tear them apart publicly and while I don't think I am ever part of any of that, I don't necessarily go out of my way to change that or help the person out. I want to see their lives, but not necessarily stand up for them when they need it. But its not all doom and negativity, there are lots of positive reasons to use social media (thankfully)
The Social Media Virtues
Keeping in Touch
'Move your sweet lips a little closer to the phone........' Oh how I remember the Eircom ad years ago, but in this day and age, to be honest, I'm not sure how many of us really of have full blown telephone conversation anymore. We don't seem to have the time, or the money. I have lots of friends that I've met through travel, the Rose of Tralee or home friends that have emigrated, and Facebook is my only link with some of them. It allows me to keep up to speed with their lives and them with mine. My nieces and nephews live abroad and social media means I get to watch them grow up, even if it is through pictures on line. We can mark birthdays and holidays very cheaply, but also creatively.

Enlightenment
My addiction to Pinterest is common knowledge and what I have learned from the pins I've found has enriched and made my life more creative. Its made me think outside the box a lot more and not necessarily rush to the shop for a gift, but perhaps take the time to try something homemade. This is a basic thing, but for many people, Facebook, Twitter, Instagram all provide a stage to raise awareness, to enlighten people about a cause or to educate people. As an avid supporter of the Irish Cancer Society I acknowledge the power an online campaign can have and how it really can make a difference to someone life. It can also raise much needed funds so that these charities can continue to do the invaluable work they do.
Promotion
Promotion is all important for businesses, products, bands etc, and social media provides small businesses, bands with a place to get much needed and appreciated support. Many local festivals, businesses and products would never get off their feet without the liking and sharing of the social media buddies. Big marketing budgets are pie in the sky for most of us, but its so easy to get yourself out there on social media, that an empire could be built from your couch in your own front room!!!
On that thought don't forget that I will be raffling off a bottle of Moet on my Facebook page when we hit 500 likes! A bit of self promotion never hurt anyone. You can check me out here: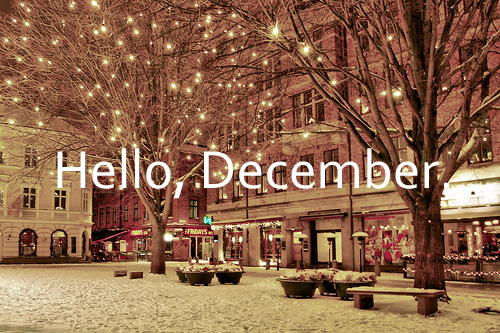 So with the holiday season fast approaching, ( the John Lewis Christmas ad is out today and I'm totally in love!!! I want Monty!!!! Check it out here
MONTY
) I've decided to make a conscious effort to curb my social media addiction. I need to spend more time in the here and now and less time coveting my neighbour's goods. I'm going to read a book in November, I'm going to make a list of crafty gifts I would like to make for friends and family and start making them. I'm going to research and check out some local crafters and foodies that are offering Christmas goodies and then I'm going to share them with you. I am going to eat breakfast with my smallies without the phone on the table and I am going to have warm and fuzzy conversations with my husband, whether he likes it or not.
And of course I'm going to drink bubbles!!!!
Have a great November.
Let me know what you're up to.
T
xxx
PS If you're a foodie or crafter and you'd like me to feature you drop me a line @ trishcarlos@gmail.com